Outreach Services
This Service supports teachers, teaching assistants and Early Years practitioners in all educational settings to help each child and young person achieve their potential.
Battledown's Outreach Team
The role of our Outreach workers based at Battledown will usually be consultative but, as they are experienced practitioners, there will also be scope for inviting colleagues to observe a range of good practice in our own school and classroom, and to model specific teaching approaches or use of specialist resources.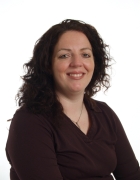 We provide Outreach mainly in the Cheltenham, Tewkesbury and North Cotswold areas for all Early Years settings to mainstream reception/year 1 classes.
Our Outreach manager is Nikki Teague.